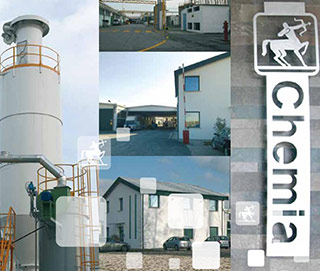 The mission of the company is the constant pursuit of the highest standard of quality, safety and respect for the environment, not only for its products but also for all the tasks it carries out. CHEMIA's policy is based on the will to achieve an excellence that can be seen and measured.
CHEMIA has got the ISO 9001 and ISO 14001 certifications and implements rigid safety measures in order to carefully monitor environmental factors linked to production processes and continually improve the work place.
The Company's strategies are aiming to better technological and organizational solutions for a sustainable agriculture, saving energy and safeguarding the environment.